About Us
Apostle Alan Dawson
Apostle Alan is a Florida native, born and raised in Miami and Ocala Florida. Apostle Alan & Rennee
Dawson have embraced the invigorating challenge of the Holy Spirit as He commissioned them to bring the "living word" to the Jacksonville area.
Pastor Alan Dawson has served as an Assistant Pastor for the Children's Church at Jesus People Ministries Church in Miami for the prior eight years. He is an ordained minister and has performed the ordinances and services of the church including water baptism, infant/child dedications, funerals, pre-marital ministry, weddings, communions, hospital visitations and home dedications. He has served as Chaplain to inmates in the work release program for a local prison outreach ministry. He completed a certificate program in Biblical Studies with Liberty Bible College in Virginia. His education includes a Bachelor degree in Christian Education and Masters in Biblical Counseling with New Spirit Theological Bible College. He has received his Doctor of Divinity with St. Thomas Christian University and currently serves as a Nationally Board Certified Chaplain with the Pastoral Care Team at University of Florida Health Shands in Jacksonville.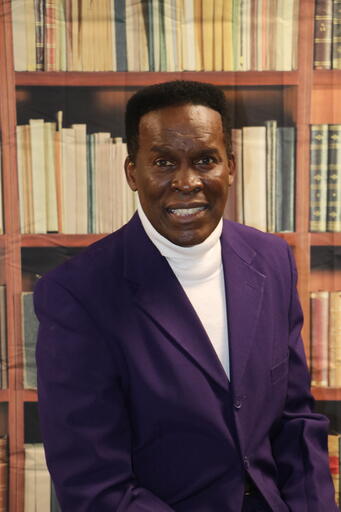 Dr. X. Rennee Dawson
Prophetess Xochil Rennee Dawson is a native of Miami, Florida and a graduate of the University of Miami with a Bachelors of Business Administration, in Business Management and Real Estate Finance. Upon receiving Christ as her Lord and Savior in 1976, she was filled with the Holy Ghost. Prophetess Rennee then became a member of Holiness Prayer Mission.
It was in this organization that she received her foundational teaching. Later in 1990 under the teaching ministry of Bishop Isaiah Williams, Jr., she received her ministerial credentials. As a licensed and ordained minister, she has supported her husband in the Children's Church and worked in several areas. She currently serves JPLWCI as Top Assistant Pastor, Executive Administrator and Apostolic Prophet.
As a retired real estate professional, Pastor Rennee has over 30 years experience in real estate sales and appraising. Her expertise ranges from appraising single-family tract homes to luxury estates, strip retail stores, churches, warehouses, and small residential apartment complexes. She was a noted leader in the south Florida l real estate profession, serving as President of the South Florida Board of Realists, a local real estate trade association. She went on to serve as Regional Vice President and later National Secretary of the National Association of Real Estate Brokers. She brings a collective experience for team building, administrative organization and management and working with all segments of the home-buying community to assist residents achieve their homeownership goals as it is part of the vision of the ministry.